Peoria, IL | Managed Services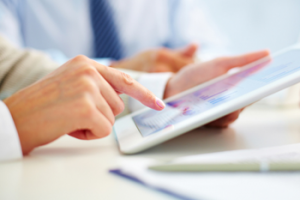 Peoria has a thriving business community. From large organizations like Caterpillar to small mom-and-pop shops, the city has a patchwork of businesses whose success depends on maintaining strong communications—whether internally with your employees, or externally with your customers and/or with suppliers. Technology plays a vital role on how well these businesses communicate in all of these areas. When problems arise in technology, they can upset communication and eventually lead to a loss of money.
Got an IT Problem in Peoria?
You need a solution without the stress. If you are experiencing an IT problem, TechWorks can help. Allow our team of IT experts to fix your IT problem so your workplace can go back to running smoothly and efficiently.  We will boost your organization's performance and tighten your security so that your business thrives.
What Do We Offer?
Incredible service. First and foremost, our IT team is reliable and experienced—capable of handling any IT problem you throw our way. But that's only half of it. At TechWorks, we believe how we serve matters too. That's why we make sure to treat each of our customers in a friendly, respectful manner. Sadly, you would be surprised at how many IT companies forget that.
Technical Services
Click below to learn more about any of the services we offer our clients:
Choose the Best IT Help in Peoria
Choose TechWorks. Our tech company has an experienced support staff that has been serving the IT needs of Peoria for over 20 years. Allow our IT experts to deliver stress- free IT solutions for your business. Contact us today online or call 309-657-1644.
Not in Peoria?
Although we are located in Peoria, TechWorks. works with clients all across the greater Peoria area, including East Peoria, Morton, Pekin and beyond. Don't hesitate to give us a call with your IT challenge. We are confident we can provide your company the solution it needs.